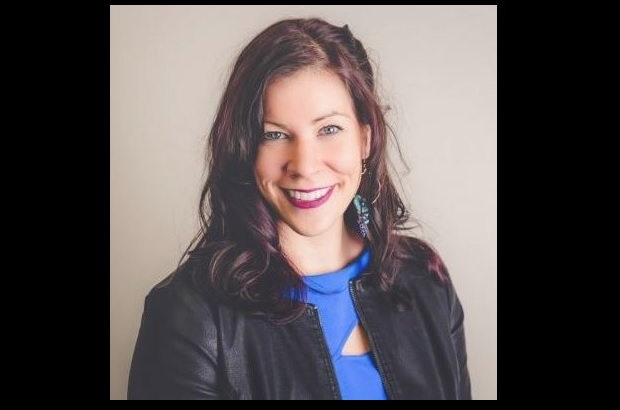 Husbands in the Generation X and Y cohorts are starting to see the light about the benefits of not keeping their wives in the dark about finances. 
Older men, alas, didn't seem to get it, and their wives seemingly couldn't care less. 
Indeed, hiring a female advisor is the route many younger couples are now taking, says Amber Miller, senior financial planner at The Planning Center in Minneapolis, in an interview with BenefitsPRO's sister publication, ThinkAdvisor.
"Often the husband will say, 'I want my wife to be involved in this conversation so she can feel comfortable [about finances]. We sought you out because we wanted to talk to a woman.' 
"So this is a shift, and those of us who are marketing that way stand out," Miller says.
The advisor, 40, acquired her certified financial planner designation after a successful but not altogether fulfilling concurrent career as a theater-set designer and graphic designer.
When she lost her substantial job at a large company in a massive layoff, she embarked on a self-education journey to learn about finance, including stock options, as it applied to her personally. 
Intrigued by the world of investing, she decided, "Maybe I should look into this as a career."
In 2015, she joined The Planning Center, an RIA, where she specializes in serving pediatric health care professionals and successful women in high tech.
In the interview, Miller explains that a great many highly paid female tech executives earning big bonuses and stock options have little understanding of how the options work. That's why she has gained expertise in the area.
Another specialization is sustainable, responsible and impact investing; for that, she earned the chartered SRI counselor designation.
A big impediment to growth for FAs nowadays, she says, is that charging clients based on assets under management — the most prevalent fee structure — prevents most young professionals from hiring an advisor.
Such prospects have the income "but maybe don't have their assets built up yet," she notes.
In contrast, her firm charges clients an annual retainer based on net worth and income — a better way to attract younger clients and at the same time, serve those with high asset levels.
ThinkAdvisor interviewed Miller on Aug. 9, only five days after she delivered her and husband Benji's first child, Zahra.
"We're so excited. We just sit here and watch her!" Miller exults.
Following are excerpts from our interview:
THINKADVISOR: As a female financial advisor, have you had to overcome any obstacles because you're a woman?
AMBER MILLER: It's been the opposite. It helps me stand out. There are more and more clients and prospects — both female and male — saying, "We sought you out because we wanted to talk to a woman [FA]." 
With couples, often the husband will say, "I want my wife to be involved in this conversation so she can feel comfortable [discussing our finances]." 
So that's a shift. This is a new generation — 25- to 50-year-olds — who want financial planning. And for those of us [women] who are marketing that way and are interested in working that way, we stand out. 
How do you make sure to address both spouses in a client meeting?
At my firm, it's very important that both parties are involved in the conversation from the beginning.
We make sure that in meetings, we say, "Thank you for your answer, Partner A [name]. Partner B [name], what do you think about the same topic?" And be certain to have eye contact with Partner B.
You had a whole other career before financial planning. Please tell me about it.
I started out in theater design and graphic design, doing both at the same time. The [sets] I worked on were for classic plays like "Hedda Gabler" and "Peer Gynt," and for new works, too. 
I loved it and was good at it, yet it felt like something was missing. But I could never quite put my finger on it.
What sparked your interest in financial planning?
In 2008, I was doing design work at a large company when I was laid off with 1,500 people. At 20-something, I had a great job with benefits and stock options. I'd signed up for the 401(k) plan because I heard that's what people do, but I didn't do a lot of self-education on what it all meant.
After I was laid off, I started educating myself about finances. The more I read, the more I learned — and the more I liked it. That's what led me to the CFP designation and ultimately, to this industry.
There was a tipping point of "Maybe I should look into this. Maybe this is what was missing." 
When I found financial planning, I realized, "This is making personal impact and connection one-on-one. I liked that."
Did you interview at the wirehouses?
I talked to some, but the more I Iearned about that [side], the more going with an independent RIA made sense for me. One reason was the commission and sales aspect at the wirehouses and broker-dealers. 
I don't have that here at the firm. There's no potential conflict of interest: I'm having conversations with clients and giving them recommendations.
How did you develop the client niches of pediatric health care professionals and accomplished women in technology?
Both my parents are in health care, so I was familiar with a lot of local hospitals and networks. And I've also done volunteer work [in health care]. I have good networking opportunities.
On the tech side, I'd learned at the large company I was with that there were a lot of other professional women with high salaries, big bonuses and an incentive structure, like stock options. 
But nobody knew how they work or what they mean, and there were all sorts of waiting periods for when they apply.
So I taught myself the ins and outs of the options and who the tech companies were in town — including a number of startups — that are paying them. [To get exposure], I wrote some articles and blogs on our website.
How does having the chartered SRI counselor designation (CSRIC), which specializes in sustainable, responsible and impact investing, help you?
It gives me the knowledge and expertise to help clients invest in [ESG]. There are so many aspects of that: criteria based on environmental filters or companies with female executive leadership, among others.
I have conversations with clients to identify what's important to them and how to have that reflected in their portfolio.
What's the most pressing issue facing advisors?
The biggest hurdle is the way the industry charges fees. Most firms are charging on assets under management. But our firm has an annual retainer, and it's not based on invested assets or AUM. It's based on a calculation of net worth and income.
That allows us to work both with people who have larger assets on the net-worth side and younger professionals who might have the income but maybe don't have their assets built up yet.
For example, doctors or dentists who have just graduated can have a negative net worth because they're paying off student loans. So our fee structure allows us to work with people on both ends of the spectrum.
You just had your first baby, Zahra, five days ago and are starting on a few months' family leave. Thanks for making time for the interview! You and your [chemist] husband, Benji, must be thrilled. 
We are! Zahra was born on 8/4/21. Benji and I are very excited that each subsequent number in that date is half the previous number: We say it: 8-4-2-1. There aren't too many dates in which that's the case. It's fun! We both like numbers!
(Pictured: Amber Miller)